Random Acts of Kindness Week is celebrated this week, the week of February 14, 2022. We are encouraged to put kindness at the forefront of our minds and actions. What is kindness? It's choosing to do something that helps others or yourself.  Kindness, or doing good, often means putting other people's needs before our own.  And I can't think of a time when everyone could use a little kindness more than now.
What Are the Benefits of Helping Others?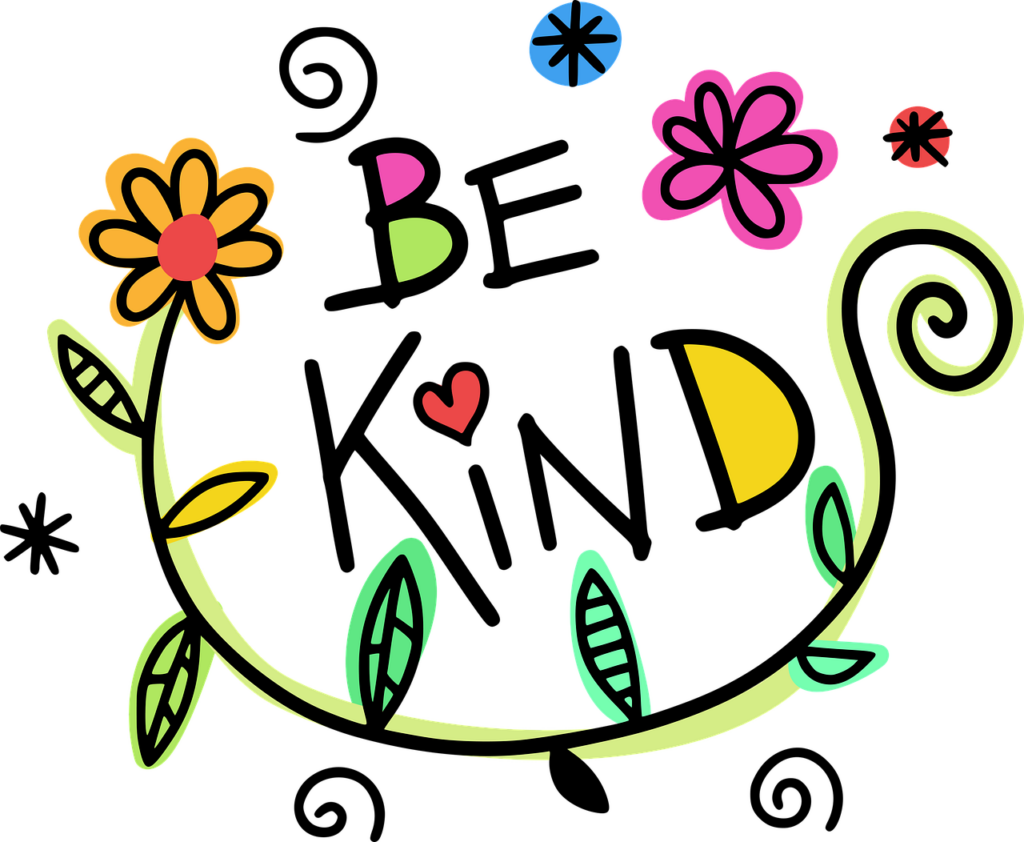 Evidence shows that helping others can also benefit our own mental health and well-being. For example, it can reduce stress and improve mood, self-esteem, and happiness. In fact, studies have found that acts of kindness are linked to increased feelings of well-being. Helping others can also improve our support networks and encourage us to be more active. This, in turn, can improve our self-esteem. In addition, there is some evidence to suggest that when we help others, it can promote changes in the brain that are linked with happiness.
How to Celebrate Kindness Week
There are so many ways we can spread kindness, and these good deeds don't have to take a lot of time or cost a lot of money.  Here are a few simple ideas for celebrating Kindness Week:
Compliment the first three people you talk to today.
Buy coffee for the person behind you in line at the coffee shop.
Donate old towels, blankets, or food to an animal shelter.
Send a gratitude email or note to a coworker who deserves more recognition.
Practice self-kindness and spend 30 minutes doing something you love today.
Leave a box of snacks for your mail carrier or delivery driver.
Email or write to a former teacher who made a difference in your life.
Make and deliver a meal or care package to someone who is staying at home right now or going through a difficult time.
Write a positive comment on your favorite blog, website, or a friend's social media account.
Support a local restaurant by ordering food for takeout or delivery, and give an extra-generous tip.
Think of someone who brings joy and happiness into your life. Call, text, or write them to let them know how they brighten your life.
Surprise a neighbor with freshly baked cookies or treats.
Write a thank you note to somebody who works in the school office, cafeteria, or maintenance department.
Let someone who only has a few items go in front of you in line at the store.
Donate blood.
Do you have a LinkedIn account? Write a recommendation for coworker or connection.
Do the dishes or another household chore unexpectedly.
Make a care bag for a homeless person (bottle of water, toothbrush, socks, snack…).
Visit a nursing home.
Leave a "Have a Great Day" note on someone's car in a parking lot.
Compliment someone to their boss.
Offer to help an elderly person with a chore.
Make two lunches and give one to someone.
Make a list of your favorite things about each person in your family and hang it on the refrigerator.
Teach your students a lesson about kindness. Find lesson ideas at randomactsofkindness.org and on the TCEA blog.
Keep the Kindness Going
Please share your acts of kindness, big or small, with us on Facebook, Instagram, and Twitter using #TCEA. Your kindness may just inspire someone to keep the kindness going!