Meetings, meetings, meetings. Everywhere I go online, there's a meeting I need to take notes at. But one of the tough things about note taking in the digital world is that you don't want to spend precious minutes flipping through paper notebooks. A quick search, find what you need, then keep typing. In this blog entry, let's explore some simple, digital notes tools that you may not be familiar with.
Traditional Note-Management Tools
A look over the field will reveal a bucket load of tools. Before adopting any of them, I ask myself a few questions. In my time, I've worked with several before walking away in disgust. After a few years, new solutions have emerged that are worth taking a close look at. Here are some of the popular ones. I've left unlinked ones I do not recommend you check out.
There are many to choose from and each has its own unique feature set. Allow me to share some of my favorites with you and make a final recommendation.
For example, Google Keep adds OCR capability for pictures, allowing you to grab text from images. SimpleNote shines with its simplicity and web and app ubiquity. Notion provides a rich feature-set, reminiscent of Evernote. Zoho Notebook is beautiful, easy to use, and free.
All offer great features and work on your smartphone. For example, Notion offers the ability to export notes as markdown, HTML, or PDF. This means you aren't locked into the company's business model should it fail. Making a quick exit can be important. Let's take a closer look.
Is End-to-End Encryption Supported?

If you haven't asked this question, you should. When dealing with sensitive, confidential data, encrypt it. Third-party tools should offer encryption. Avoid putting your sensitive data in any third-party, hosted solution without safeguarding it first. You can rely on a text encryption tool. Be sure to watch the encryption overview video that appears in this blog post below.
Wait, What Were You Saying About Encryption?
Worried about keeping data away from prying eyes? It's easy to get comfortable with a note tool, so much so you put confidential information into it. But you should remember to only put non-sensitive information into cloud-based note tools. If you must put sensitive data in them, use encryption. Here is a short list of encryption tools you can use:
Folders or files with 7zip with AES-256. This is a simple compression program.
Files with FileLock.
Watch this short video to see how each works. It's easier than you think.
Zoho Notebook: Note the quick note creation, image capture with annotation/draw, and to-do list.
This is the web browser view. There's also the cross-platform app you can use on your smartphone.
Tool #1: Zoho Notebook
With its beautiful design, multimedia file support, and a great price point (free), I'm tempted to urge you to go set up an account right now with Zoho Notebook. The tool includes a wealth of endearing features that make you wonder, "Did I choose the right cloud-based Office suite?" Notebook boasts a robust GUI editor with about every tool you could want, such as:
Font styles (e.g. bold, italics, underline, strikethrough, and highlighting/background color)
Alignment
Indent
Ordered and unordered lists
Checkboxes
Links
Image insertion
Horizontal rule
Tables
Quotes
Insert code
In addition to those wonderful features, you get spell check, reminders, and the ability to change the color of the background. What's more, it allows for private/public sharing of a note, note-merging, versioning, copy/move, and locking of the note. When locking a note, you simply enter a passcode to access it. You can attach files, draw, and make to-do lists on the fly. Did I mention Zoho Notebooks is free?
The mobile app for Zoho Notebook is also well-designed, making it easy to add private or public shares, make edits, and more. Here's a quick visual walkthrough of Zoho Notebook:
Encryption Recommendation: Encrypt the file with file encryption tools.
Too fancy for you? Let's try a different solution.
StackEdit is one of my favorite markdown editors and note tools. Besides being free, StackEdit can sync anything you type to Google Drive or Dropbox. This makes it an ideal note-taking solution. What's more, it works in the browser or as an app on Windows. Isn't that amazing?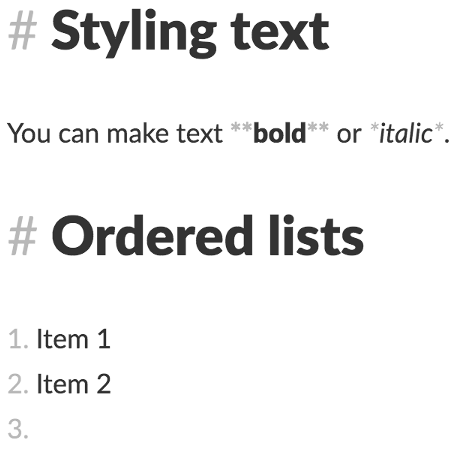 StackEdit is more than a simple note-taking tool. You can use it to write blog posts and format that content in HTML or Markdown. You can import HTML or Markdown-formatted files into StackEdit. One of my workflows involves typing something in StackEdit, then exporting the content as HTML to drop into a WordPress blog.
StackEdit can publish notes as blog posts to Blogger, WordPress, and Zendesk. You can choose whether to upload in Markdown format or HTML.
If you're not familiar with Markdown editors, they are easy to use. The special codes (pound symbols, dashes) make formatting typed text a breeze. The only problem with StackEdit? There's no mobile app for it.
Here's a quick video overview:
Encryption Recommendation: Encrypt your content before you sync it by using a text encryption tool.
Tool #3: Web-Based
Want something more focused and simple to use? It's hard to beat StackEdit but you may not need all its functionality. Or, perhaps it's not complex enough and you need more features. Depending on whether you need simple or complex, SimpleNote or Notion are worth exploring. Both are no-cost for educators and students.,
SimpleNote (above) takes a minimalist approach to note taking compared to Notion. Too bad that SimpleNote does not provide multimedia file or Markdown format support. You are stuck with a simple text editor (but some people like that). You can't insert images or videos you record.
On the other hand, Notion (below) does offer more multimedia file support and a web clipper. The clipper makes it easy to save content from the web into Notion.
Free users in Notion get unlimited number of pages and you get a variety of page types. Now, Notion is quite powerful. You may find that it can support your needs as you work to organize them.
The Personal Pro Plan is free for students and educators. This lets you collaborate with unlimited guests and gives you version history. Sign up with your school email address and you'll immediately gain access to these features.

Change the email associated with your account to your school email address to get it for free. If you're on our free Education Plan, you've been upgraded to the Personal Pro Plan.
If you need a mobile-friendly app, then Notion may be the one (great eight-minute video) you are looking for. There are several video tutorials. Need a simple, minimalist note-taking tool? Give SimpleNote a spin.
Encryption Recommendation: Encrypt your content before you save it or sync it by using a text encryption tool.
Wrap-Up
None of these notes tools are perfect, although Zoho Notebook comes close. It all depends on what you need. If you work a lot with graphics, you can import images into Notion to display them. My favorite tool for writing? StackEdit. What are you going to use?
Feature Image Source
Photo by David Travis on Unsplash