Dear TCEA Responds:
I would be interested in learning how to do a book club with my students online. I want to focus on short stories for 5 – 8th grade boys to improve their reading comprehension skills and vocabulary.
-Lydia
Dear Lydia,
Thank you for your question. Making a book club come alive in a virtual space can be tough, but there are many resources available online that you can follow. Before I share those with you, let's take a moment to review some tips you will find helpful.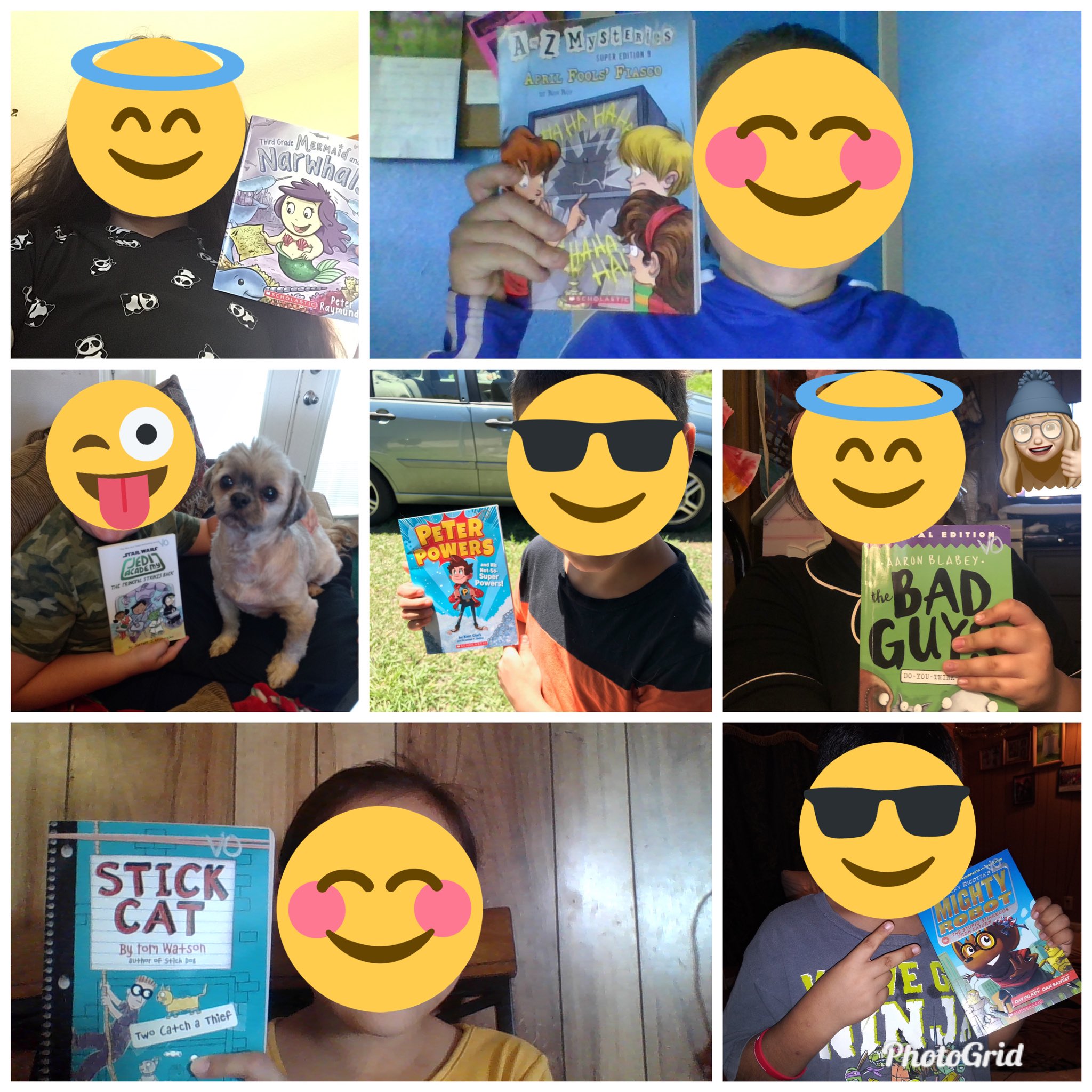 Photo Credit: Paulina Vo
Tip #1 – Build a Virtual Reading Culture
As an avid reader myself, it's hard to imagine that others don't like to read. Keep that in mind when working with children at home. They may have a home environment that isn't conducive to a love of reading. The goal for these students may be best met with repeated reading opportunities. You can set those up with technologies like Flipgrid or Google Slides with audio recordings. When students see that you value reading, they are more able to imagine themselves as reading pros. Using technologies like Flipgrid, you can build a digital community of readers. They will see each other reading via the power of Flipgrid and encourage each other.
Tip #2 – Bridge the Digital Divide
In remote learning situations, your students will need some device to read. There are many online book resources you can use with full text access.
One of them is Learning A to Z's Raz-Kids. Learning A–Z offers its Raz-Kids online library and Headsprout reading courses free. Their COVID-19 offer makes them available free for the next 90 days. Here's an excerpt from their announcement:
Educators can register for a free individual subscription (e.g. Raz-Kids & Headsprout).
The individual subscription is valid through the end of the school year.
Some educators save a PDF copy of an illustrated book and then place it in a tool like Seesaw as a Student Template. Students are able to mark up the text, as well as read it. Using Seesaw or Flipgrid, you can share the book with students to read. Then have the students read their part aloud. Seesaw also features Activities in their system you can refer to, like this one.
Stick to ebook formats that students can access on a variety of devices. This includes smartphones and small Android tablets. Joe Gallagher (NWEA) offers a few more suggestions:
Here are a few you can start with.
Tip #3: Make It Interesting
Have you modeled taking a selfie with a print book or digital cover? These can be quite motivational and build community.
Challenge students to make their own book covers and have them include themselves in the picture. They may put their own twist on the characters or title. Try Remove.bg to grab yourself out of a picture. Then, use a tool like Kleki to combine images to make your own book cover. Can you guess what book this cover refers to?
Another way to engage students is with book snaps. Start with a picture of a book, either paper or digital. Then annotate it and add voice overs. Book snaps can be made with any device that has a camera. You can even use simple annotation tools on a smartphone. On a Chromebook, Lightshot works great. You can take a picture of the screen. Then, circle/underline/add text to the book. See a student interacting with her book snap below.
Photo Credit: Brita Willis
Tip #4: Use a Learning Management System (LMS)
Learning management systems work great for book studies. From Google Classroom to Microsoft Teams, Canvas to Seesaw, keep it simple. Get conversations going with fun activities. Add audio, pictures, and multimedia. Remember that you can drop content from tools like Flipgrid in to brighten the day. But do avoid mixing in TOO many technologies. You want the book and the student's reading to shine, not the tech!
Tip #5: Resources for You
There are many resources online for launching a virtual book study. Take a moment to review these. To make that easier for you, here is a OneTab shared tabs and QR code you can use to access curated resources. (I love OneTab, a free browser extension. Add OneTab to your browser of choice. That browser can be Chrome, Chromium or Firefox.)