LEGO Education released a new SPIKE App on December 1, 2022. This will be the third version of the software app since SPIKE Prime was released in January 2020. The first release was solely programming SPIKE Prime. With the addition of the SPIKE Essential, SPIKE 2 was released. SPIKE 3 will be used for both SPIKE Prime and SPIKE Essential. Officially this app is called the LEGO® Education SPIKE™ App v. 3.2.0
This is an entirely new app for both the web software and the downloadable app. This app will upgrade both the firmware on your hub and the software. One of the nicest features this app will offer is a faster wireless hub connection on any device (Windows, Mac, iPad, Android, and Chromebook). The other bonuses include:
Simplified motor and movement blocks
More precise model movement
Greater capacity to support larger user programs
Links:
SPIKE 3 App (official name: LEGO® Education SPIKE™ App v. 3.2.0)
SPIKE 2 App (name change: LEGO® Education SPIKE™ Legacy App v. 2.0.9)
If you using the web version of SPIKE App 3, use this link. Make sure you click on the blue box and select "Launch Web App."
If you are using the web version of SPIKE App 2, use this link.
LEGO has provided this handy chart to help teachers decide when to make the transition to the new software.
I have heard from a teacher that there is a glitch with the new software when it comes to the color sensor not staying connected with the REFLECT function. If you are in the middle of competition season, you might want to hold off updating to SPIKE 3.
Things to Note About SPIKE 3
Python WILL NOT be available at launch time but is promised to come soon. When it is released, look for faster program execution and easier progression from Scratch to Python.
Upgrading is not compulsory. You get to decide when you would like to change apps.
Remember once you change from SPIKE 2 to SPIKE 3, your SPIKE 2 programs will not run on the newest software. So remember programs saved with SPIKE 2 will not be able to be opened with SPIKE 3.
It is NOT recommended to switch back and forth between SPIKE 2 and 3. If you need to downgrade to SPIKE 2, you will need to contact LEGO Education Tech Support at success@lego.com.
If you were using the SPIKE Prime web app, you were not able to use bluetooth, just the USB cable. But SPIKE 3 has changed and you will have the bluetooth download capability.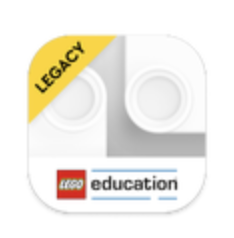 The SPIKE App 2 will now be called LEGO® Education SPIKE™ Legacy App and will be available through June 2023.
The More Movement block has been whittled down to three blocks of code instead of nine.
The More Movemement block no longer has "Move for Duration with Steering at Speed." I used this block to program forward and backward movements, because you could control all three parameters on one block: direction, distance traveled (cm, in, time, degrees, or rotations), and power of the motors. If you used this like I did, you'll need a new strategy to teach forward and reverse movement, probably using two blocks of code instead of just one handy-dandy block.
All in all, I think the app changes will benefit SPIKE Prime. My lingering question is: Which blocks will be the best for motor movement? When I find this out, I'll update this blog post. Until then, go, bot, go!
---